INTERNATIONAL

 

CONFERENC

E 

on
Emerging Techno-Economic Development for
Sustainable Environment [ETDSE ]
ABOUT THE CONFERENCE
As the demand for natural resources continues to soar and competition intensifies in emerging economies due to urbanization and industrialization, the need for sustainable practices has never been more critical. In response to this pressing challenge, we are proud to announce the first international conference organized by the esteemed Institute of Central India, IPS Academy Institute of Engineering & Science. This groundbreaking event serves as a global forum where the world of research and industry converge to explore the transformative power of chemical engineering technological advancements in achieving sustainable development. ETDSE 2024 aims to facilitate profound discussions on green chemistry, biotechnology, software's in chemical engineering, and other cutting-edge solutions that will shape the future of our societies.
The main objectives of the conference are:-
To disseminate the knowledge about the latest technology and industrial practices to overcome the ever-increasing challenge of environmental pollution and climate change.
To disseminate the scope of green energy in this context to counter these challenges to have a cleaner and greener environment.
To showcase the latest product from industry in the industrial exhibition session.
To foster positive interaction among delegates from industry, academia and other connected fields which may emanate collaborative research works.
To learn and receive guidance from national and international level eminent keynote speakers on the theme of the conference.
ABOUT THE INSTITUTE
IPS Academy, Institute of Engineering & Science A UGC Autonomous Institute, Affiliated to RGPV is one of the leading private self financing institutes devoted to imparting quality engineering education with the sole motto of "Knowledge, Skill & Values". The institute was established in 1999 and Ranked 42 among the Top Engineering Colleges in country and 32 among the Private Engineering Colleges in country by Times of India and is top preferred institute for education amongst self financing institute in MP by CSR .
We offer 14-UG & 8-PG programs out of which UG Programmes Accredited by NBA New Delhi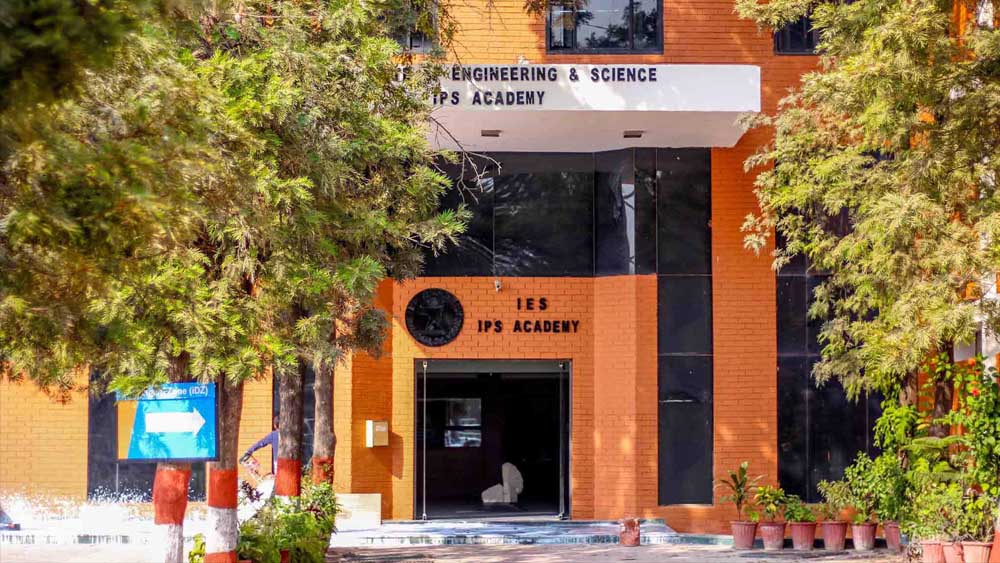 ABOUT THE DEPARTMENT
The Department of Chemical Engineering was established in 2004 to give quality education to students and was expanded in 2011 to include a postgraduate course with specialization in Computer Aided Process Design. The department established the IIChE students' chapter in 2008, and academic activities like Engrosser (National level Technical Paper writing competition), Tech Fest-Innovita, expert lecture, industrial visit and tour, are organized annually. The department also organizes various quality improvement programmes, seminars, conferences and workshops for students' academic improvement and thereby enhancing their professional skills. The students are placed in reputed organization like BARC, IGCAR, IPR, IOCL, ONGC, BORL, NFL, BPCL, LUPIN, IPCA, Vedanta, Grasim Sun Pharmaceutical, Alembic, Reliance etc