INTERNATIONAL

 

CONFERENC

E

 
[NESDRI-2023]
ABOUT THE CONFERENCE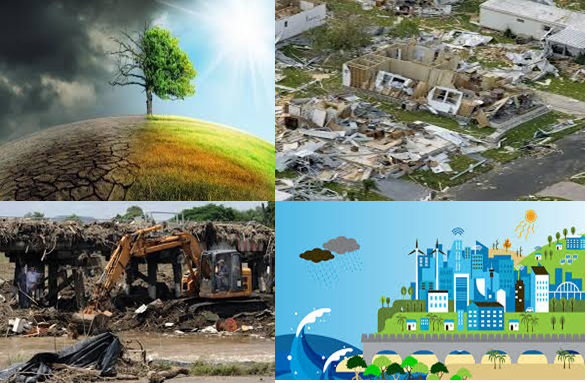 International conference on "Numerical Methods and Experimental Techniques for Sustainable and Disaster Resilient Infrastructure" aims to bring together leading academic scientists, researchers and research scholars to exchange and share their experiences and research results on all aspects of Sustainable and Disaster Resilient Infrastructure. It also provides a premier interdisciplinary platform for researchers, practitioners and educators to present and discuss the most recent innovations, trends, and concerns as well as practical challenges encountered and solutions adopted in the fields of Sustainable and Disaster Resilient Infrastructure.
During the conference, extensive deliberations on various areas are expected by way of technical presentations, invited lectures and keynote lectures through both online and in-person modes.
ABOUT THE INSTITUTE
IPS Academy, Institute of Engineering & Science A UGC Autonomous Institute, Affiliated to RGPV is one of the leading private self financing institutes devoted to imparting quality engineering education with the sole motto of "Knowledge, Skill & Values". The institute was established in 1999 and Ranked 42 among the Top Engineering Colleges in country and 32 among the Private Engineering Colleges in country by Times of India and is top preferred institute for education amongst self financing institute in MP by CSR .
We offer 14-UG & 8-PG programs out of which UG Programmes Accredited by NBA New Delhi
ABOUT THE DEPARTMENT
The oldest and most elegant branch of engineering profession is Civil Engineering due to the fact that is related to almost all aspects of civilization. The Department was established in 2004. Now Department has M.Tech.in Structural Engineering and Construction & Planning Management. The Department is equipped with more than 15 laboratories and computer centre for Research & Development, teaching, training & consultancy. Two Labs are supported by MODROBS. Weather Station installed by department to monitor temperature, humidity, soil moisture, wind velocity, rainfall etc. Three Patents approved and Seven Books Published by the Department. Five Limka book records registered by the Students. UG Program is accredited by NBA New Delhi.
The Civil Engineering Department with its multifaceted faculty continues to maintain and cultivate its strong links with the infrastructural industry and academic and research institutions both within and outside the country.

INTERNATIONAL ADVISORY COMMITTEE
| | |
| --- | --- |
| Dr. Krishna R. Reddy, University of Illinois, Chicago, USA | Dr. Vasilii Golubev,  MIPT, Dolgoprudny, Russia |
| Dr. Rajesh Dhakal, University of Canterbury, Newzeland | Dr. Sergey Kuznetsov, Institute for Problems in Mechanics, Moscow, Russia |
| Dr. Ankit Garg, Shantou University, China | Dr. Minu Tressa Abraham, RWTH, Aachen University, Germany |
| S. R. Uma, GNS Science, New Zealand | Dr. Ekaterina Beklemysheva, MIPT, Dolgoprudny, Russia |
NATIONAL ADVISORY COMMITTEE
| | |
| --- | --- |
| Dr. Mahavir Bidasaria, M. D. Ferro Concrete Construction ( I ) Pvt. Ltd, Indore (M.P) India | Dr. A. N. Patel, Ex Prof. SGSITS, Indore |
| Dr. N. K. Samadhiya, Professor, IGS, IIT Roorkee | Dr. O. P. Bhatia, Ex Prof. SGSITS, Indore |
| Dr. Anil Joseph, President IGS, M.D., Geo Structurals PVT. LTD | Dr. Keerti. K. Chowdhary, IPS Academy- IES, Indore |
| Dr. Neelima Satyam, IIT Indore | Dr. Ashutosh Madpe, IIT Indore |
| Dr. Deepak Khare, IIT Roorkee | Dr. Aruna Rawat, UIT, Bhopal |
| Dr. Hemant B. Kaushik, IIT Guwahati | Dr. A. P Singh, Explore Engineering Consultants Pvt. Ltd |
| Dr. L. M. Gupta, VNIT, Nagpur | Er. Vikas Patil, Savi Infrastructure & Properties Pvt. Ltd |
| Dr. O. R. Jaiswal, VNIT, Nagpur | Major Dr. Chaitanya S. Sanghvi |
| Dr. U. K. Dewangan, NIT Raipur | Government. College of Engineering, Modasa |
| Dr. Rakesh Kumar Khare, SGSITS, Indore | Dr. Rajesh Bhargava, RGPV, Bhopal |
| Dr. Abhay Gupta, Skeleton  Consultants Pvt. Ltd. | Dr. H. K. Mahiyar, SGSITS, Indore |