IES Library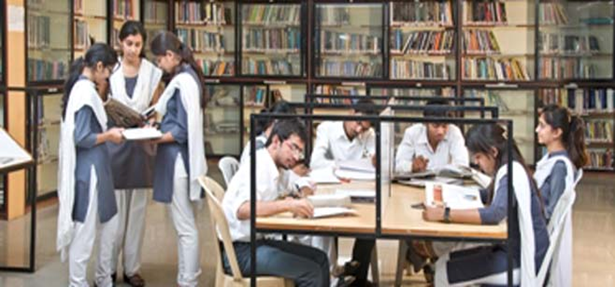 The library is a spring to quench the desire of acquaintance for teachers and students. Being the spine of the institute, it provides facilities for learning, teaching, research and consultancy projects.
A committed separate block is available for a well equipped and updated library with nearly 50 thousand books and several journals and periodicals on latest subjects. Every day, new books are pouring into the library. In addition to this, the library has a steady flow of newspapers, magazines and journals on subjects related to civil, mechanical, electronics, computer science, electrical, chemical and fire tech disciplines with good collection of Video Cassettes and CDs on related engineering branches.
The library provides spacious sitting arrangement for students and faculties. IPS Academy, IES library is fully computerized with internet connectivity so that the readers have access to several thousands of eBooks & journals. The library is also providing the leading e- journals viz Springer, Elsevier, J-Gate, ASTM, ASCE and many more.
Life Membership
IWWA – Indian Water Works Association
ICI – Indian Concrete Institute
ISTE – Indian Society for Technical Education
NSC –National Safety council.
NFPA-National fire Protection Association
IFE –Institute of fire engineering (U.K.)
IEEE- Institution of Electrical & Electronic Engineer
CSI- Computer Society of India