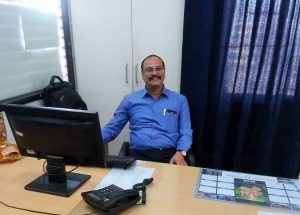 Dr. Manoj Dubey
First Year Engineering Department plays an important role in teaching basic science and humanities courses to engineering students of all branches. The purpose of applied sciences in engineering studies is to lay a strong foundation in the minds of the learners from the basic principles of various disciplines such as mathematics, physics, chemistry and communication skills, so that they carry on for the rest of their years of study.
Our labs are not only very well established to cover the full syllabus, but also inspire students to learn beyond the curriculum which develops the practical and theoretical of the subject and the skills of the students to become promising engineers.
The First Year Engineering Department has been an essential part of the institute since the year of its inception and is supported by a team of qualified and experienced faculty members and support staff for its smooth and efficient functioning by providing quality education and training to the students.
I wish the students all the best….